Launch a Book Release Campaign That Converts
Sell 1,000 Books in 90 Days—GUARANTEED
Your book has been sitting on Amazon's "shelf" collecting virtual dust.
Hoping for some eye-catching, Buy Now button-clicking attention from potential clients.
What's at stake? Their transformation.
How soon do they need it? Yesterday.
Nope. You're not using an Upwork contractor or an overseas VA to launch your book release.
This is too important.
You're enrolling in the Book Revenue Revamp, an exclusive Done-For-You program created by award-winning sales and marketer, Elona Washington. Me.
Your book's message and your brand's image are too important to trust with amateurs. Leave it in the hands of a marketer who:
✔️ Sold $1M from one webinar
✔️ Developed USA Today Bestselling book launches
✔️ Managed marketing campaigns for former NFL players
✔️ Created marketing campaigns for NY Times Bestselling authors
✔️ Has 24 years of sales and marketing experience with various industries
✔️ Has eight years of marketing in the traditional and self publishing space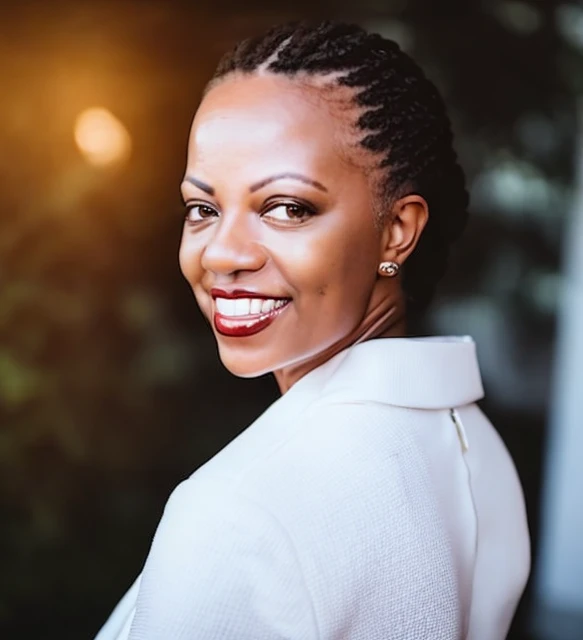 What's the catch?
There isn't one.
Having worked in fast-paced companies and for high-profile clients, I get it.
You have no time to hire and train a book marketing team.
Your time and energy are focused on your business.
Yet, having a lackluster book launch eats away at you.
Because you know the more readers you reach the more revenue you earn.
kj
Enroll in the Book Revenue Revamp Program by August 18th for a customized book launch strategy to maximize your income and your impact.
Meet Elona Washington
Elona is an award-winning sales and marketer, 3x best selling author, speaker, and social justice advocate. She is also the founder of The Author's Journey, a revenue-generating book marketing agency whose signature program is the Book Revenue Revamp: 90-Day 1K Book Sales Program.
Media Appearances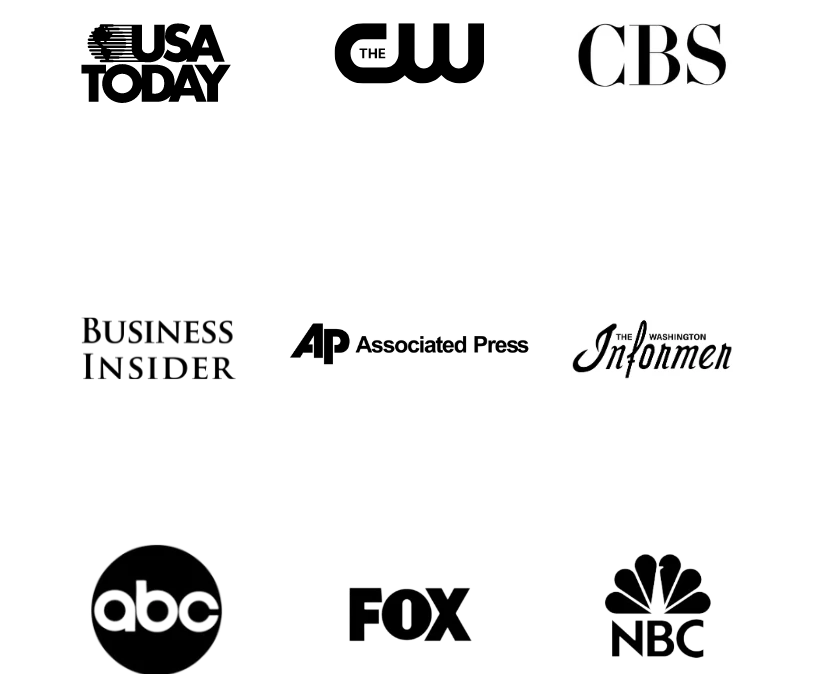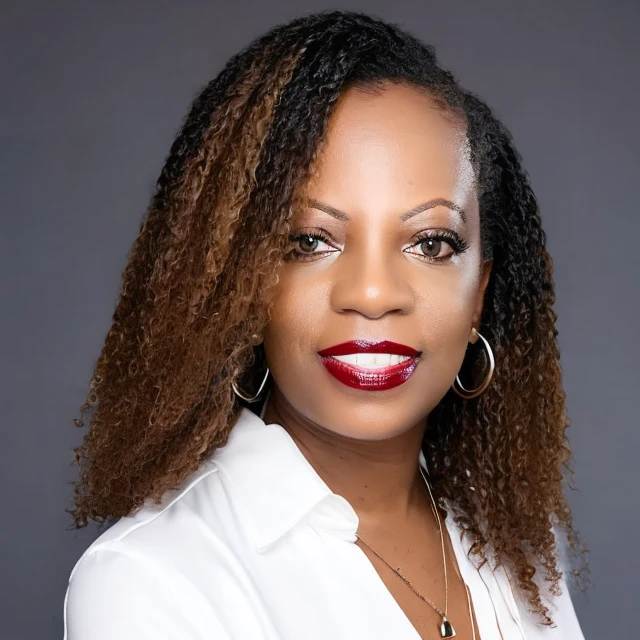 Re-Release Book Launch Strategy
To get started, we'll develop a customized strategy and a new book cover that'll appeal to your ideal clients.
Book Funnel Strategy
To increase your leads, we'll develop a book funnel strategy to grow your sales pipeline and email list.
Social Media Management
To generate buzz, we'll create a social media strategy turning your connections into clients.
Email Campaign Management
To generate excitement, we'll craft an email campaign strategy motivating your list to buy.
Plus One of These Options
During the 90 days, I'll provide the marketing strategy and support that pertains to book sales.



Limited Spots Available
The Book Revenue Revamp is an exclusive program tailored for high-profile authors, coaches, and entrepreneurs. When you enroll, you'll receive personalized attention as one of only three clients I work with at a time. This ensures you benefit from my undivided attention and a tailored strategy aligned with your brand and goals.
Rest assured, you won't be adding another project on your plate. My team and I will handle everything for you. After our inital kickoff call, all you'll need to do is:
✔️Review monthly analytics
✔️Attend bi-weekly or monthly calls (the frequency is up to you)
And if you have any questions at any time, I'm a phone call or email away.
Enrollment is on a first-come, first-served basis so don't miss this exclusive opportunity to transform your business through the power of strategic authorship.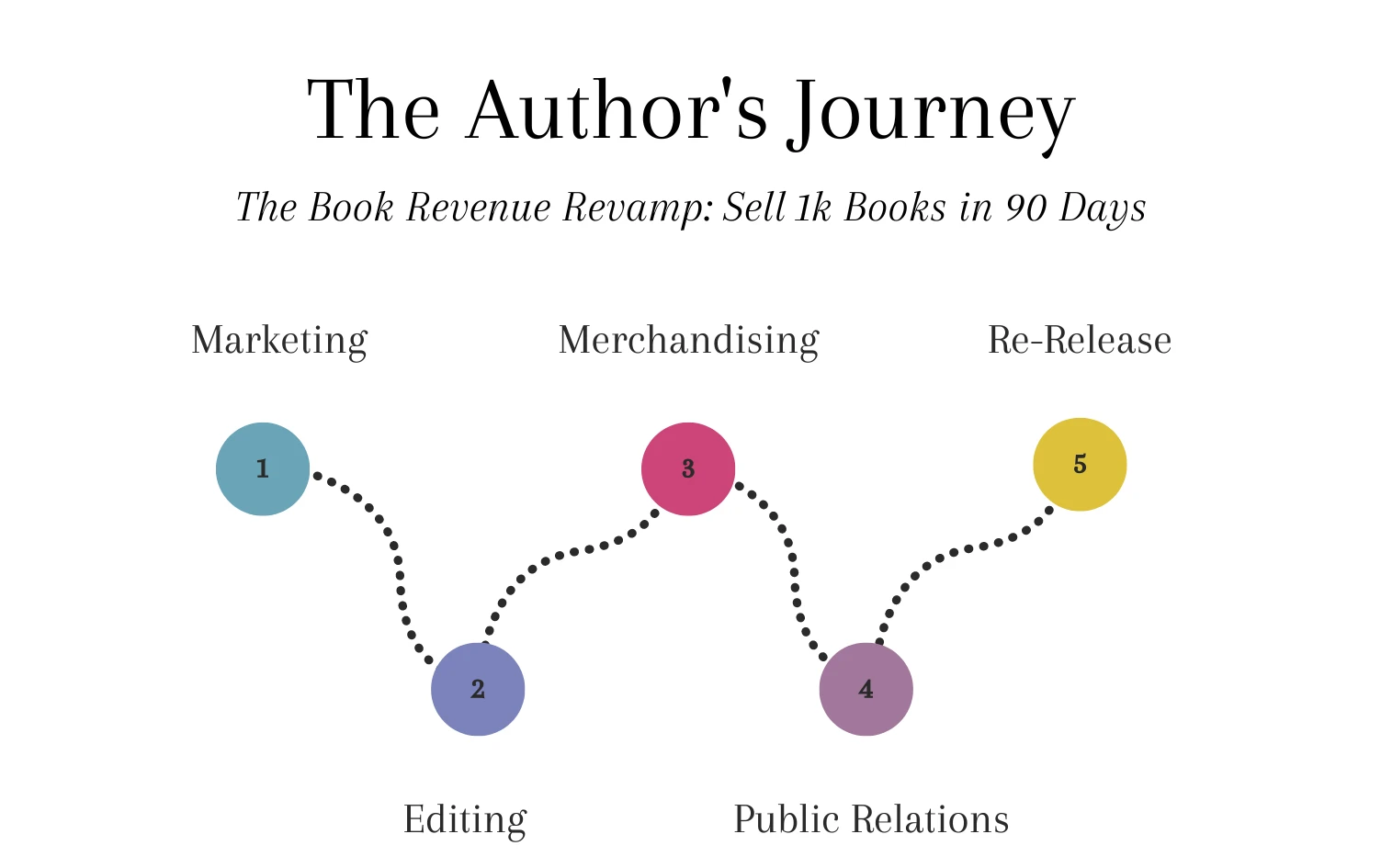 OUR GUARANTEE
If we don't sell 1,000 books in 90 days, we work for you until we do—at no extra cost.